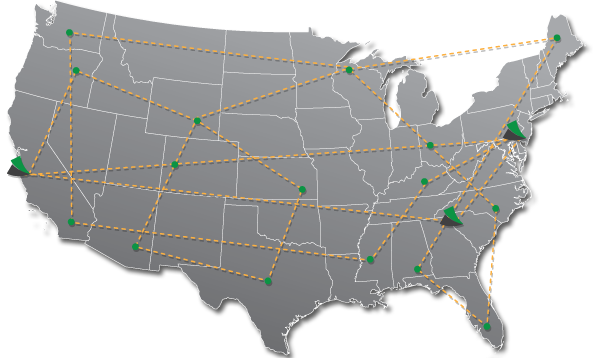 Palmetto Adhesives Company, Inc., headquartered in Greenville, SC, has grown from a corporate mission of being a regional supplier of hot melt and water based adhesives in the southeastern United States, to a nationally recognized manufacturer of adhesives throughout North America.

From our humble beginnings as a developer of water based adhesives for the food packaging industry in South Carolina, Palmetto Adhesives Company has now grown to be a full line producer of water based and hot melt adhesives with additional manufacturing and warehousing sites in Bridgeton, NJ, Chino, CA, Tampa, FL, and Portland, OR.

Founded in 1995 by two brothers, Tom and Tim Wilson, Palmetto Adhesives Company has never wavered in our commitment to the "customer first" approach. As a mid-sized adhesive manufacturer, our corporate history has been established by meeting this expectation. Whether by meeting a need through one of our proven products within in our adhesive line or by developing one that is specific to your need, Palmetto Adhesives Company has the professional team in place to exceed customer expectations.

At Palmetto Adhesives, we understand industries are evolving constantly. Whether it be in the packaging, paper converting, non-wovens, graphic arts, bookbinding, product assembly, or any general purpose industry, our customer service team, direct sales team and laboratory units, work hard to stay at the forefront in the adhesive industry. We provide products that are innovative, environmentally safe and performance driven.

Currently, Palmetto Adhesives Company stands poised as a leader in the manufacturing of water based and hot melt adhesives. While we have grown into an organization of over 30 employees and 4 manufacturing and distribution sites nationally, Palmetto Adhesives Company continues to honor the entrepreneurial spirit of its beginnings. It is with precisely this enthusiasm, we embrace the challenges and innovations of today's ever changing market place.
"Lets Stick Together"